The first of many wedding blog posts…
If I were to dream up the most perfect wedding week… this was IT. I mean, I still can't get over the fact that we got to have chips and guac on our wedding day. But food aside, it was such a special intimate setting in Cabo that took place over an entire weekend away with our close friends and family. We made so many memories that will last forever and I feel so lucky we were finally able to have our destination wedding we had postponed last year (due to covid).
I wanted to share an entire trip recap from start to finish of our eight days in Cabo below, but I'll post more wedding breakdown blogs soon with additional photos, links and names of all the vendors we used because truly, they made it so special! I'm sure I'll cover most here, but if I forgot anything feel free to leave your questions below in the comments!
CABO, MEXICO
If you've been following me for a while you know Cabo is Bridger and I's favorite place. We actually traveled there exactly ten years ago this month (April 2021) for our post-high school senior trip together– my sister, Maddie tagged along too. We've been back about six times since and fall more in love with it every time. The people are amazing / the service is always incredible, the weather is great, and the food is to die for. Bridger proposed to me in October of 2019 on our nine-year anniversary at The Arch, aka El Arco (read more about that in this post), and after that we felt like an intimate destination wedding just made sense for us. We toured three different venues, but in the end, we loved The Cape as our wedding venue for so many reasons, but one in particular was because it has the most incredible view of El Arco where we got engaged. Of course, it's also just gorgeous and has the most amazing views, sunrises & sunsets.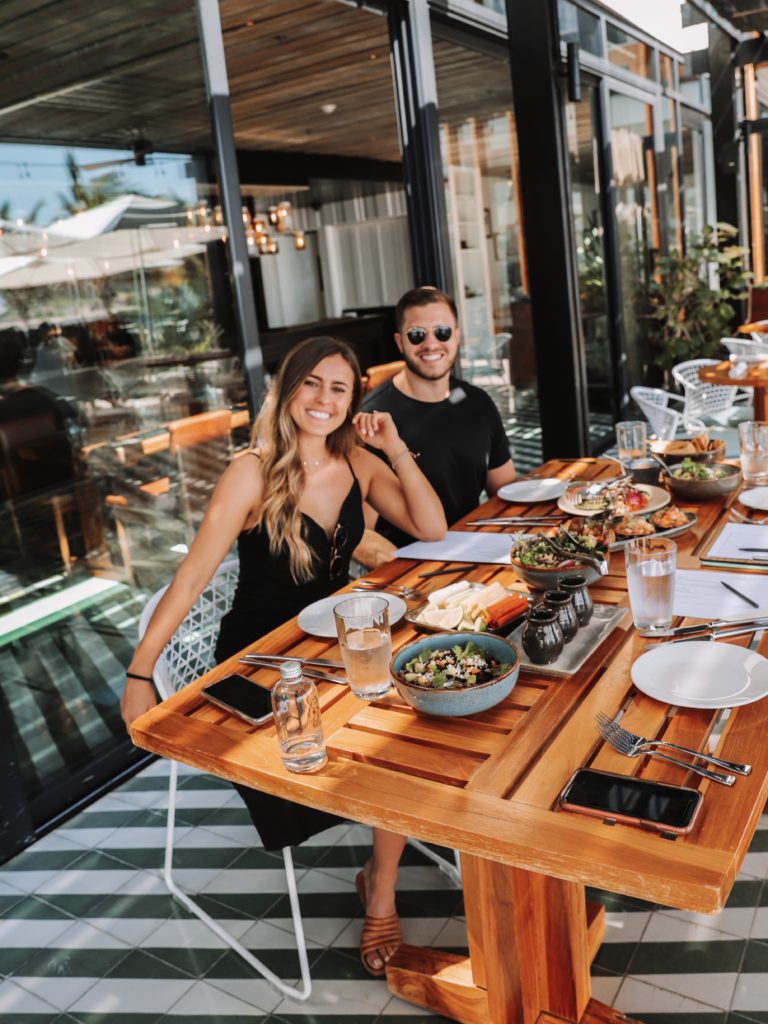 Throw back to our wedding tasting… we were completely blown away by the food. It was one of the best meals I've ever had in my life!
POSTPONED WEDDING
I'm sure I'm one of the few who say this, but planning our wedding in its entirety was pretty stress-free and very enjoyable. It felt so easy and seamless (minus some guest list uncertainty, which you'll always have), and with the help of our wedding planner, things fell together so easily. Fast forward to March 2020, the coronavirus gave us a little setback with our plans, and we had to make the tough decision to postpone our wedding until the following year. I feel like Bridger and I both try to make the most of any situation, and even though it was heartbreaking to put our Cabo ceremony off, we decided to still get officially married on our original date in his parents backyard. We had seven people in attendance, including us and our photographer and I can honestly say the day was perfect. Oh yeah, I can also say I wore jeans on my wedding and it was a VIBE. Here's a post with more photos + deets from that day 🙂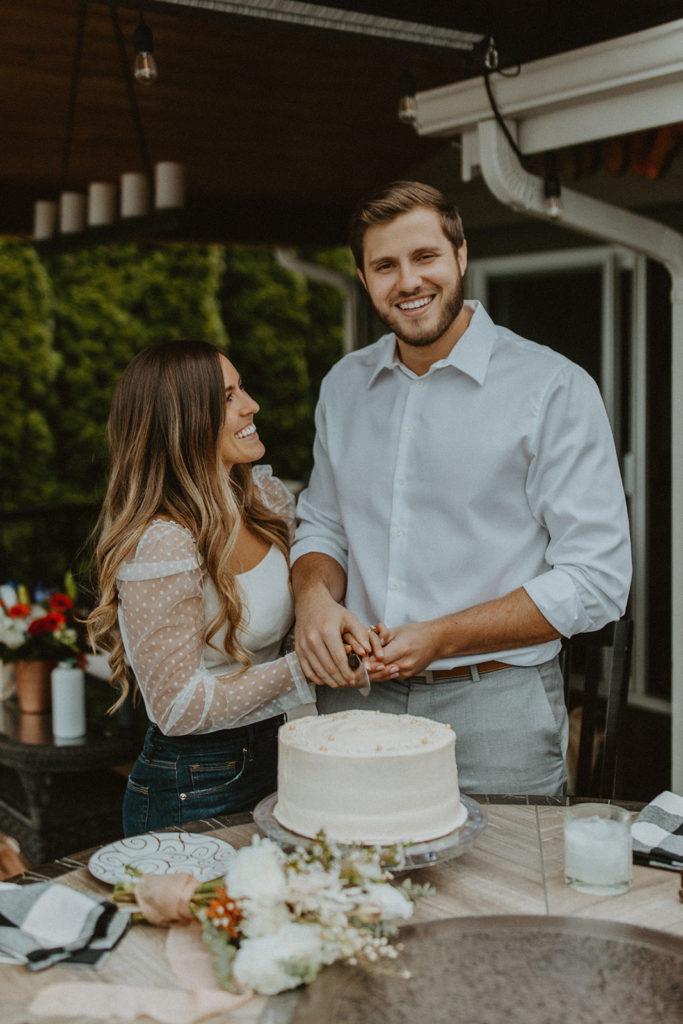 Surprisingly enough, get married, basically on a whim and without all of our guests, took a lot of the pressure off when it came to our actual wedding in Cabo– we were able to relax and really enjoy spending time with our guests. Win-Win!
OUR BIG WEEKEND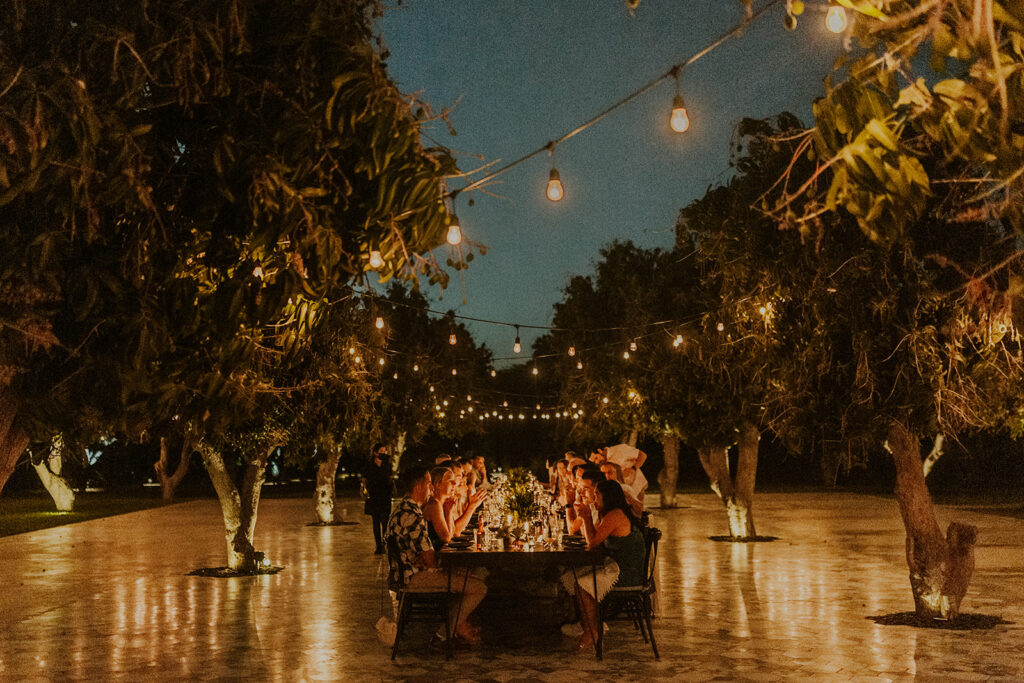 So, breaking down our big weekend, Bridge and I wanted to make it special for our guests since they were taking time to travel all the way to Mexico to be with us on our wedding, so we planned three events in total throughout the weekend. Honestly, I wouldn't have it any other way now that we've experienced it. It gave everyone time to mingle with each other and get to know one another before the wedding, and by the last day when everyone was leaving, we had friends and family who didn't know each other before the weekend, sitting together for breakfast. I felt so grateful to have such a great group of friends in our life!
DAYS LEADING UP TO THE BIG DAY
One of the best parts of the trip was having our friends & fam show up to the hotel. OK, let me just say it's a WILD feeling seeing people you know from different phases of your life all together in one place. Thursday, Friday & Saturday we hung out by the pool and basically created our own own section to ourselves by one of the pools at The Cape. The staff Let me just say, they know how to do it right. The drinks are amazing and I was hooked on spicy skinny margs all weekend long.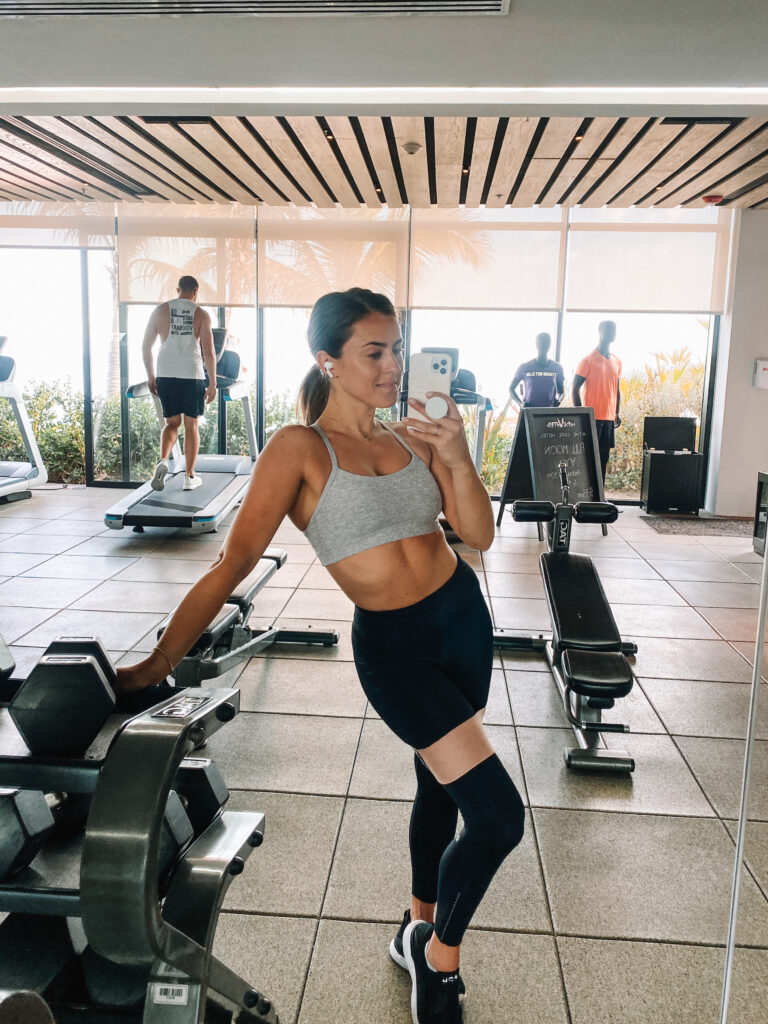 I'll be the first one to say I love working out on vacation. A) It helps keep my routine from home going strong B) it makes me feel energized throughout the day and C) Ultimately, exercising keeps me feeling healthy and happy! I mean, even though this was our wedding, this trip was no different. I wanted to feel good going into our wedding weekend so every morning besides the day after the wedding I hit the hotel gym.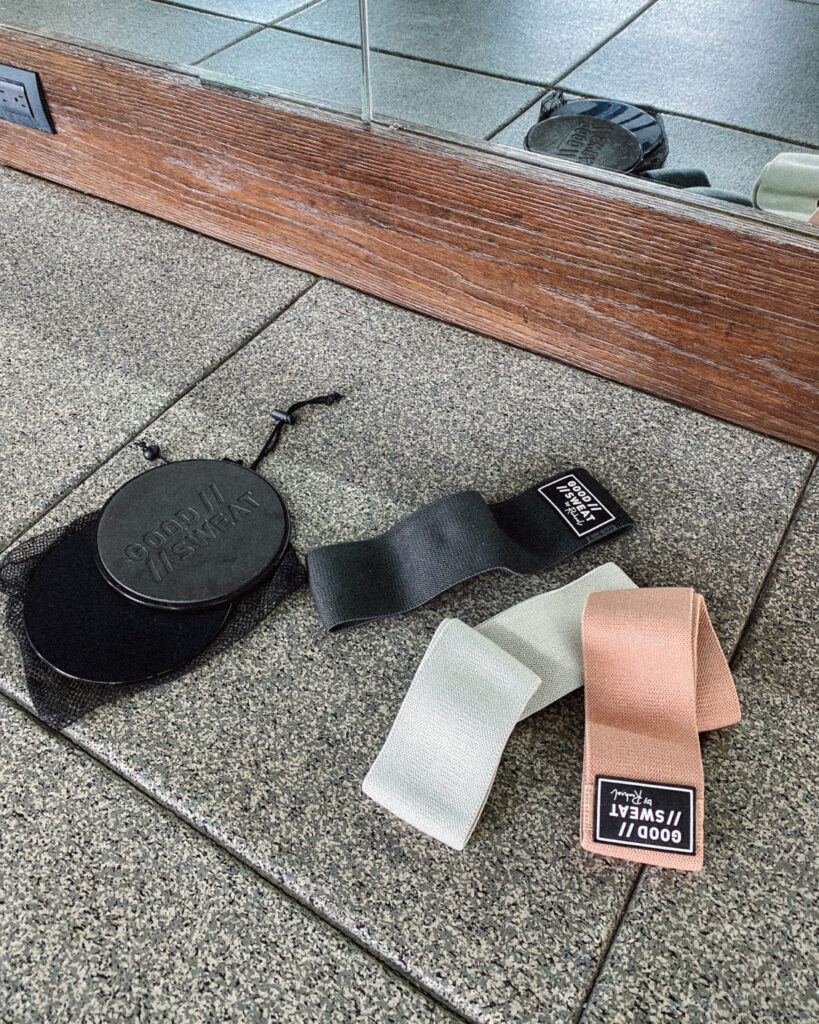 I brought my Recreation Sweat x Good Sweat resistance bands with me– I take them everywhere, they're super compact and easy to throw in any travel bag– and used them almost every single day for a more intense sweat. They're available now on our brand new website! Click here for the banded workout I did the day before the wedding… you might die lol.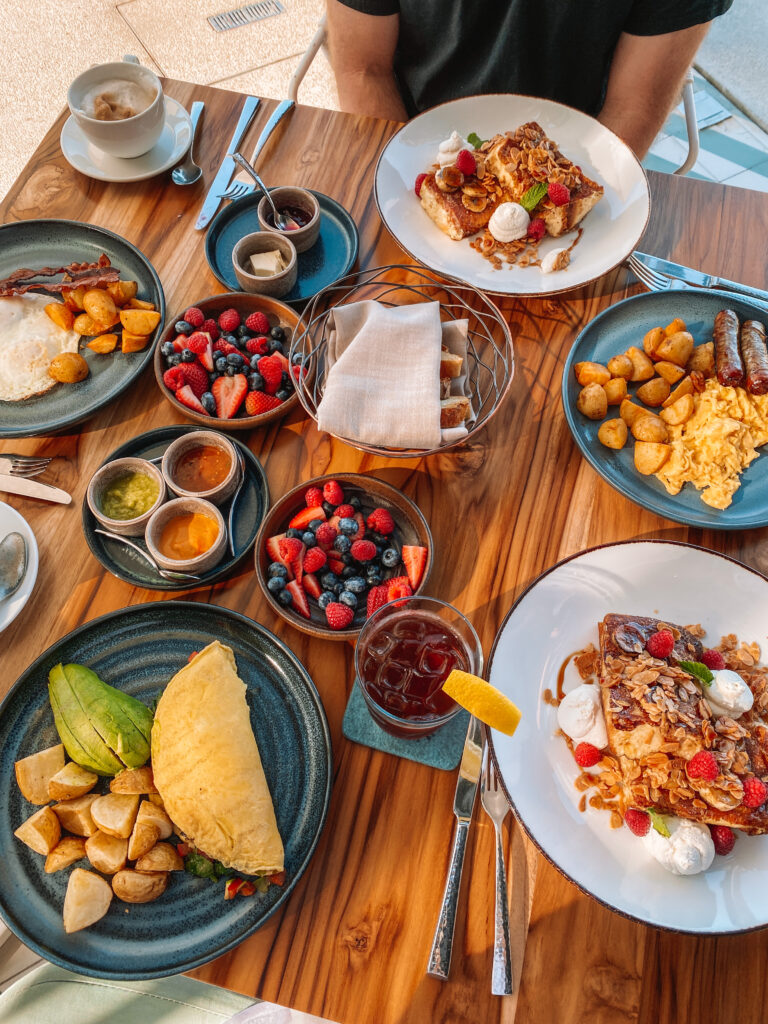 After our workouts, we'd grab breakfast with friends or family who were staying with us at the hotel and then head to the pool for the day; the food at The Cape is actually incredible. Every single thing I ordered, I loved! Regarding our guests, about half of them stayed with us at The Cape and the other half at hotels/airbnb's near the hotel or downtown.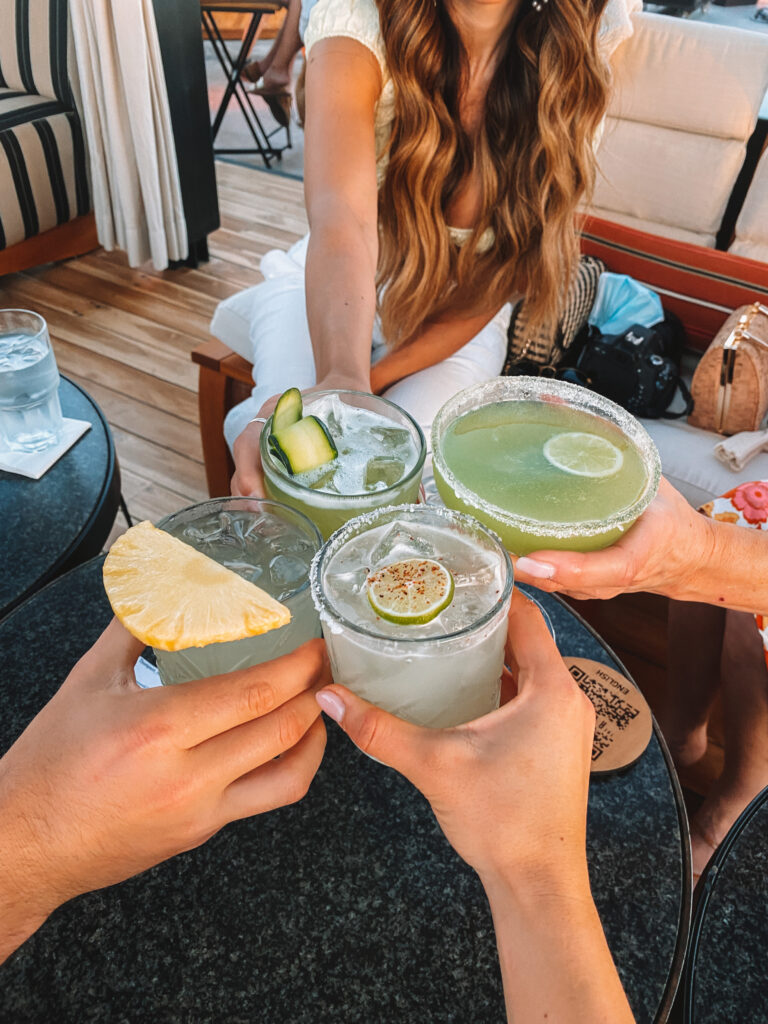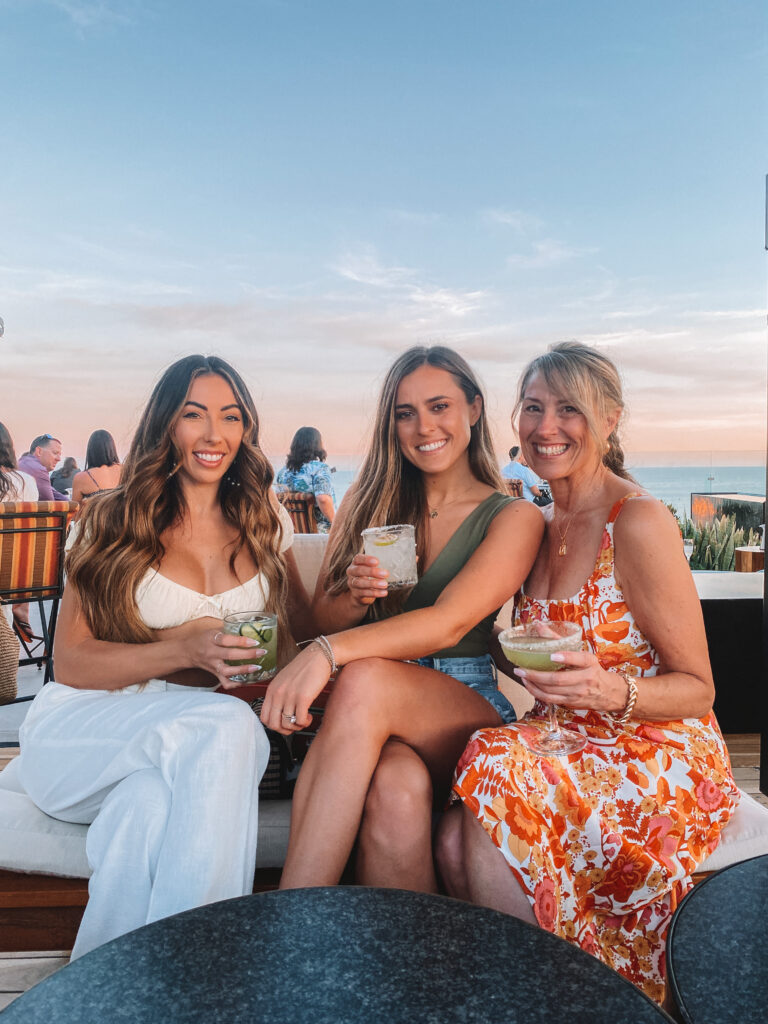 A must at the hotel is checking out the sunset at The Rooftop. Definitely the best spot for the drinks + views.
FRIDAY NIGHT COCKTAIL HOUR
Since most of our guests arrived on Friday, we planned a cocktail hour before dinner at the hotel bar. We took care of the first round of spicy skinny margs for everyone (my signature drink, obviously) and it was so much fun to get to see everyone.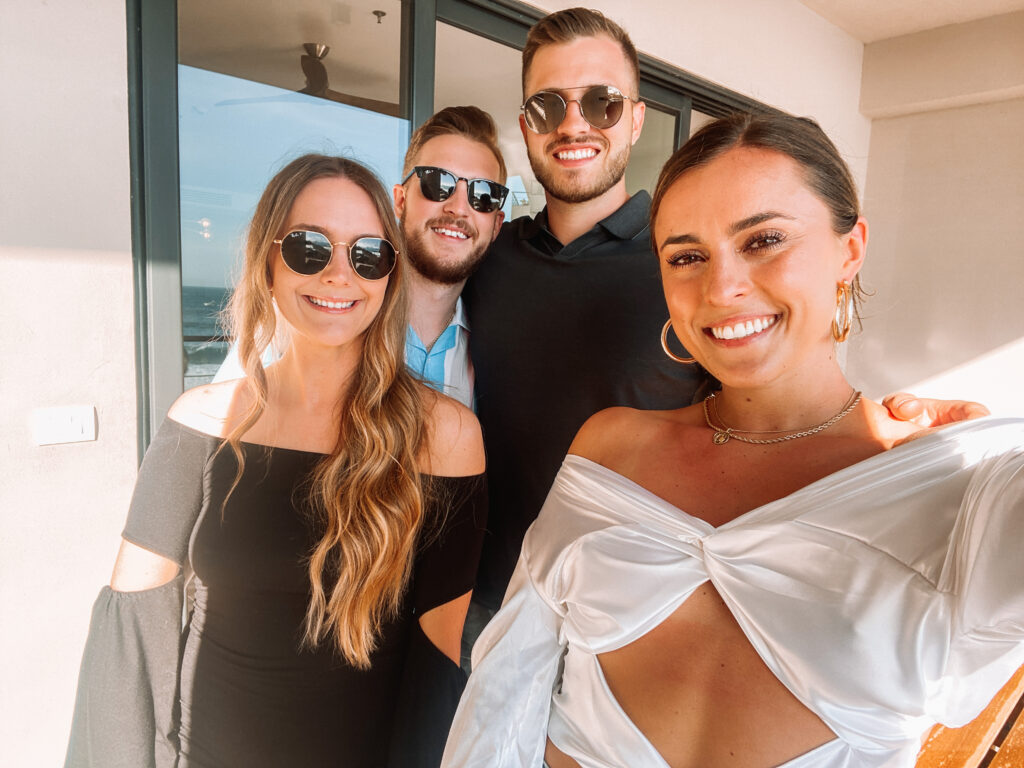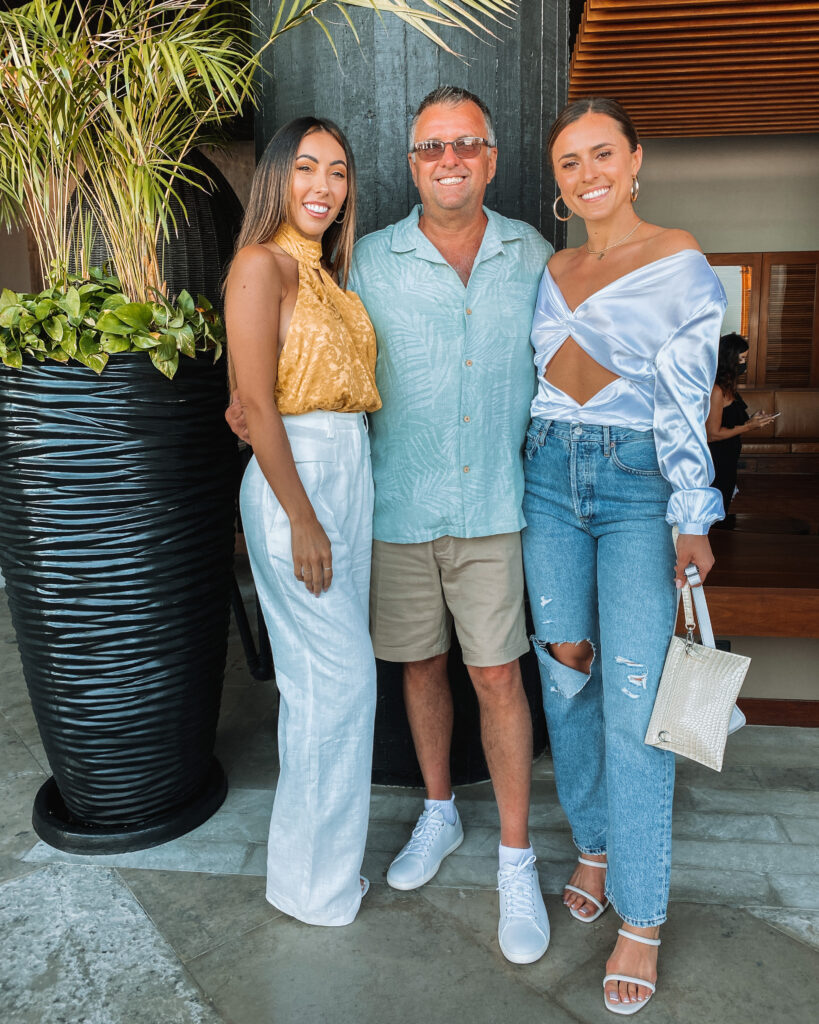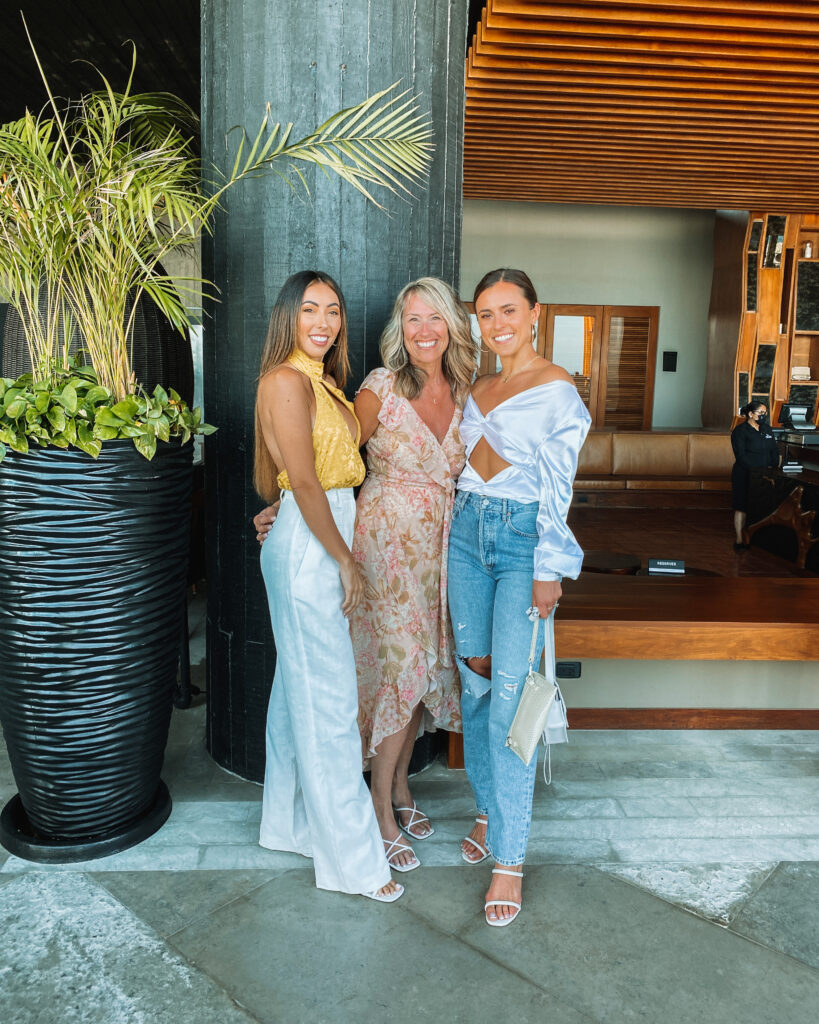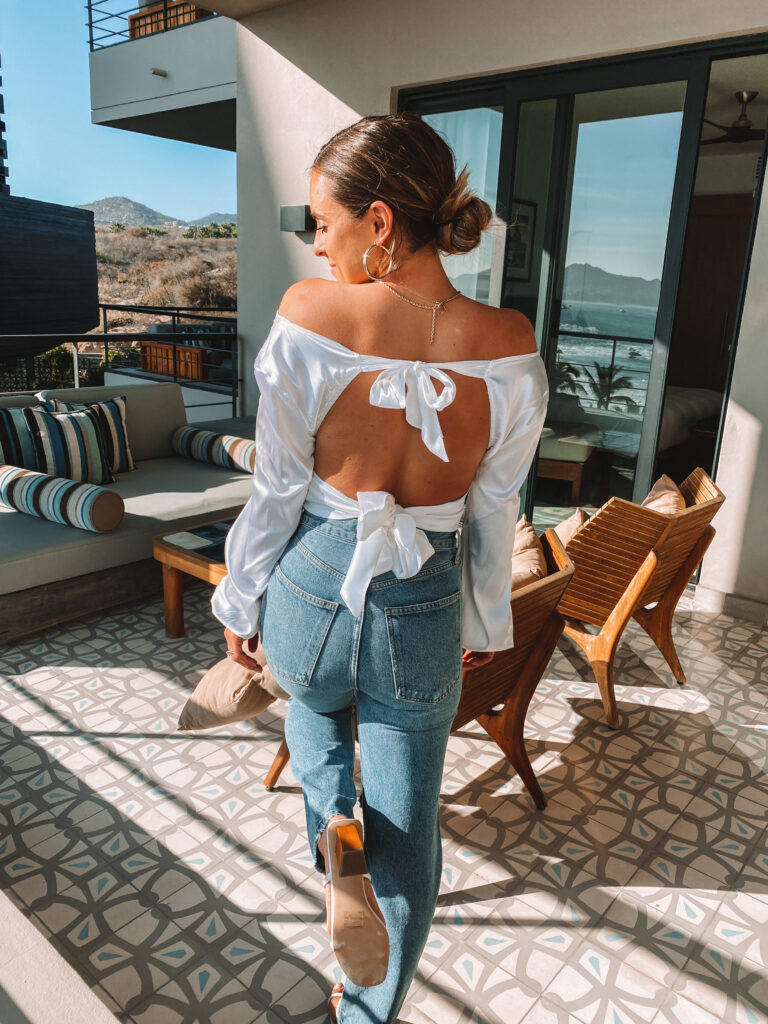 Top: Rumours
Jeans: linked
Heels: linked
Hoops: linked
Purse: bought at The Cape.
Comfortability >>>
After dinner we brought it to the rooftop bar and danced until midnight… who am I?

SATURDAY REHEARSAL DINNER
First thing's first. If you're ever in Cabo, you have to make the trip to Acre. It's a 25-acre sanctuary with an award-winning restaurant (accommodating to food restrictions), hotel with treehouses, a pool, dog rescue, a handful of animals and a beautiful mango orchard in the center. We fell in love with it last time we were there for our anniversary in October 2020 and I knew it would be the perfect venue for our rehearsal dinner. We took 3 large sprinter vans and it was a 35-min drive from The Cape.
Click here to watch our Rehearsal Dinner Recap on my YouTube channel– don't forget to subscribe for more videos coming soon!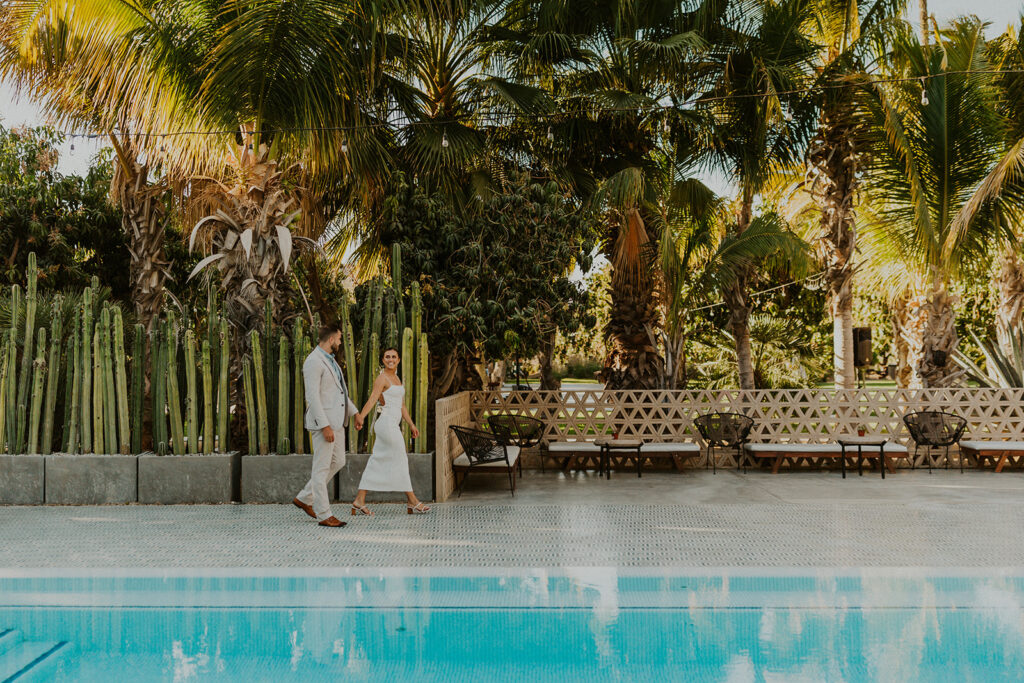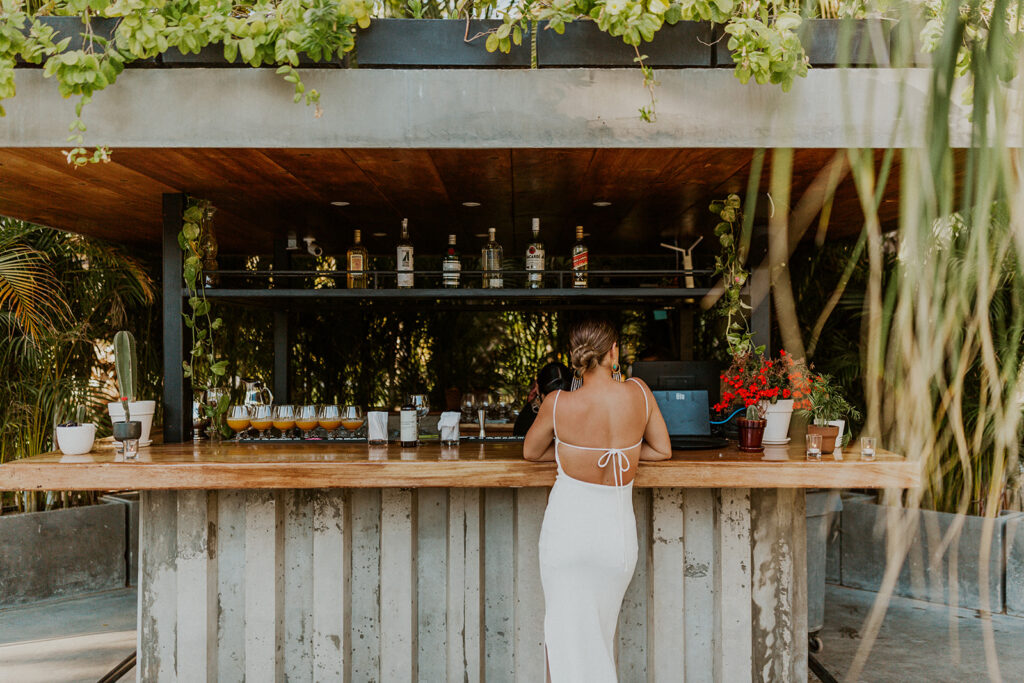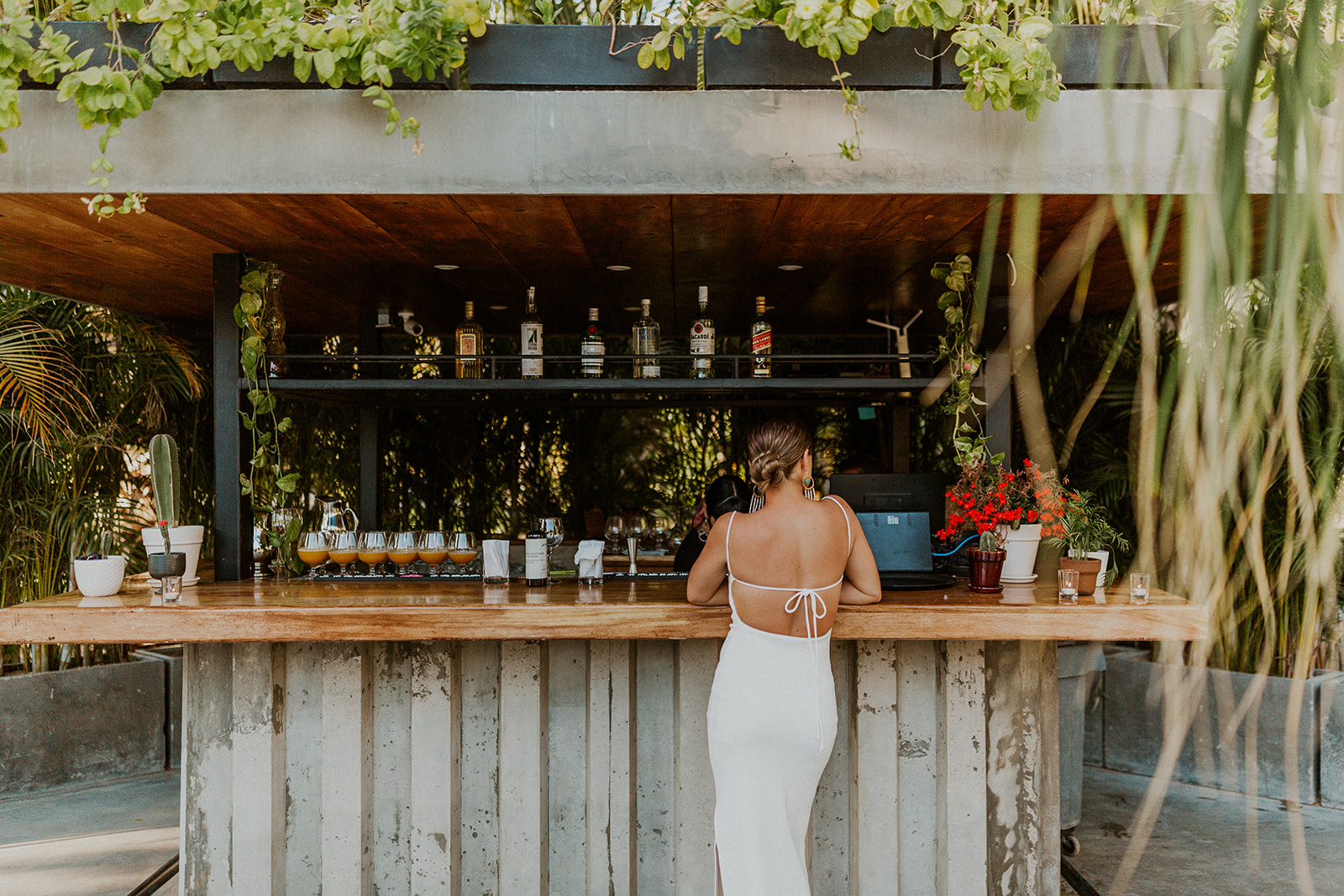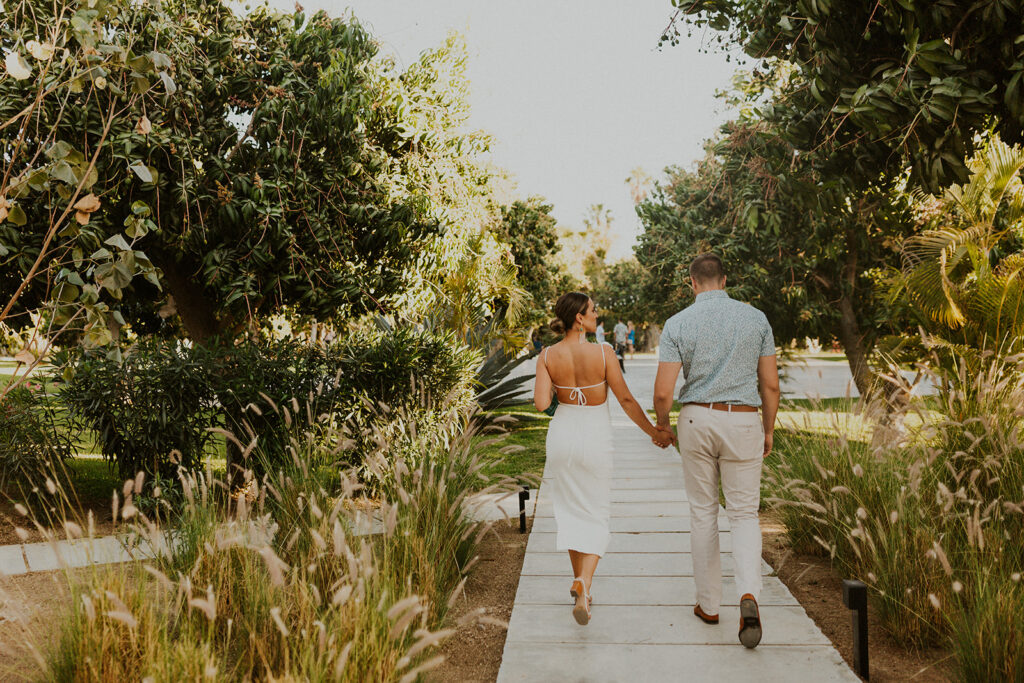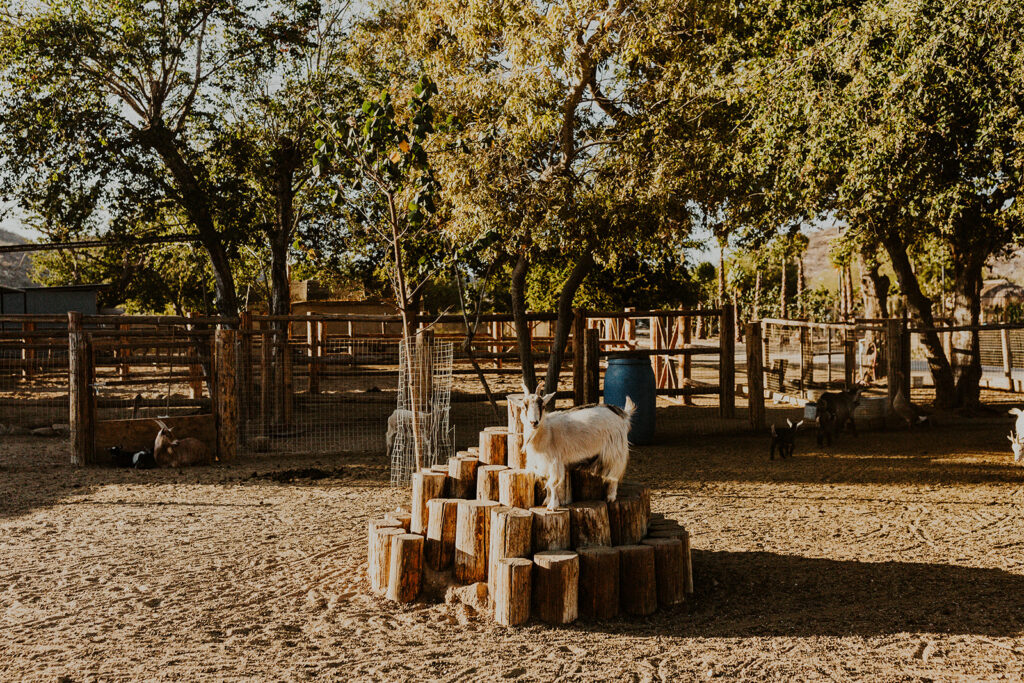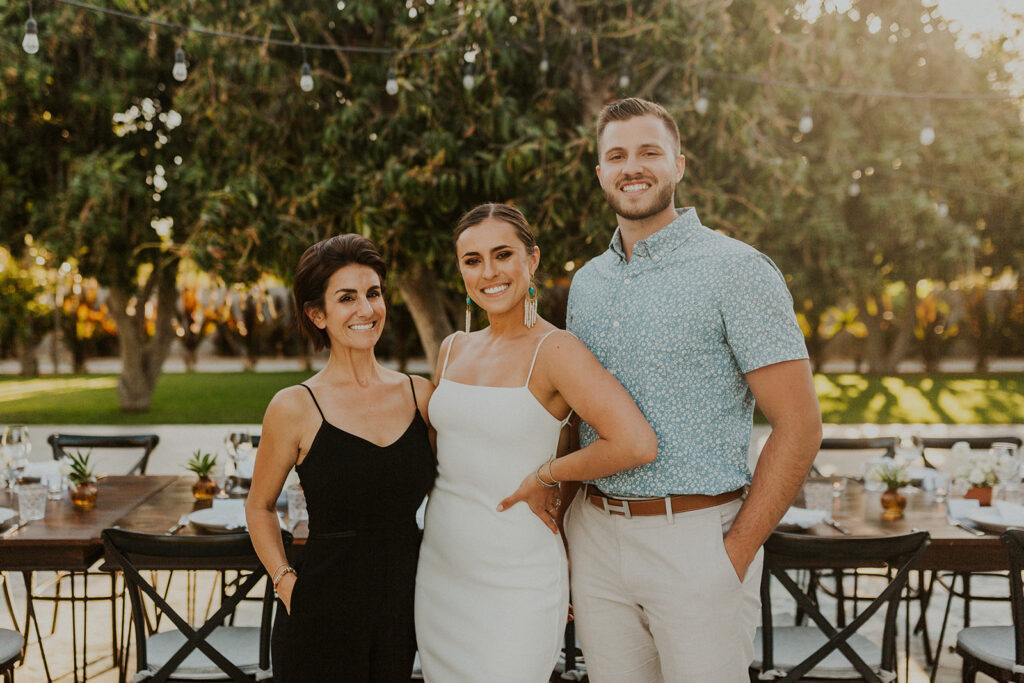 Our planner, Bonnie (Events By Bliss)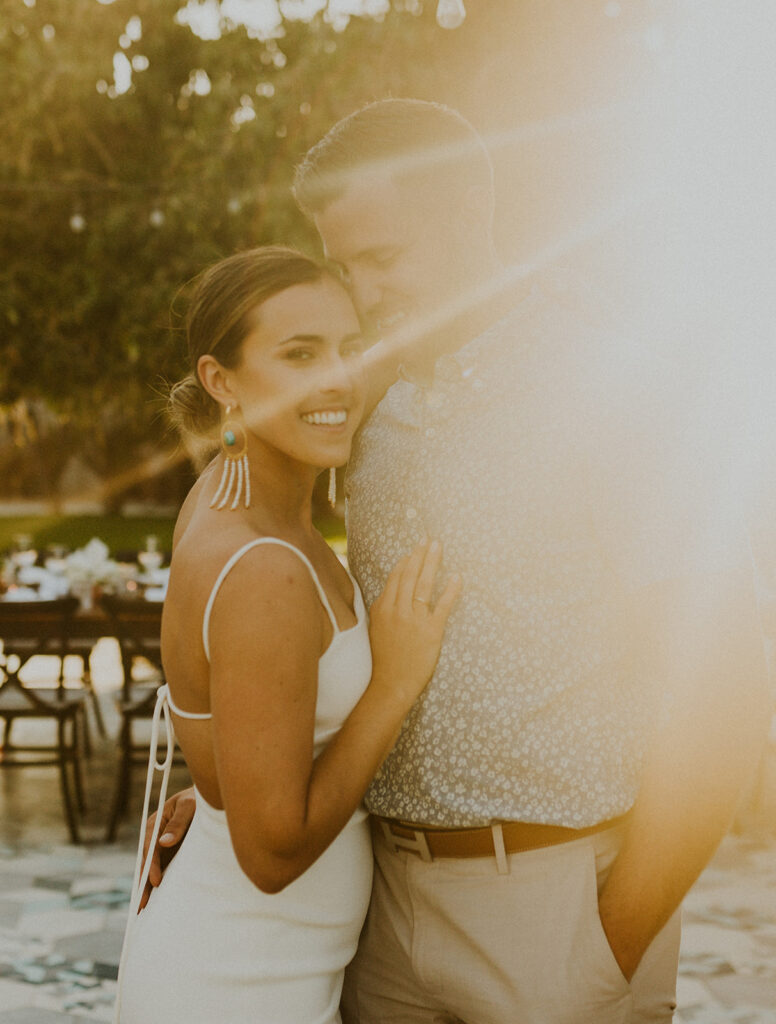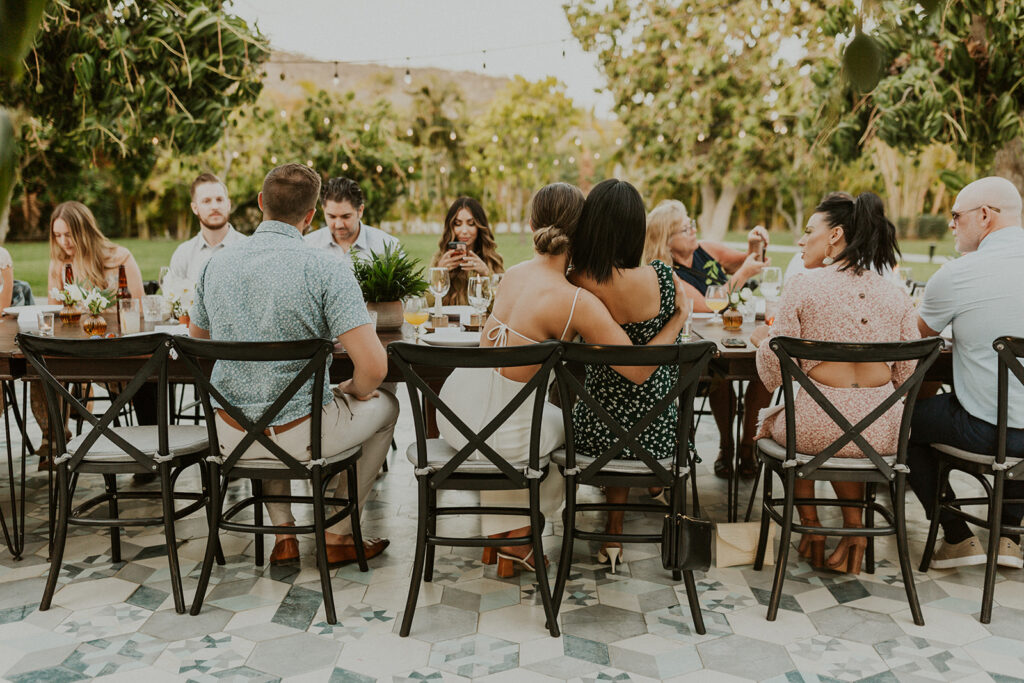 We didn't necessarily have a "rehearsal," per say, but we did invite all of our guests for a beautiful evening with cocktail hour around the pool and dinner in the mango orchard. Honestly, it felt so secluded from the restaurant; like our group was the only one there that night. Everyone had time to walk the grounds, see the baby goats and grab our passionfruit mezcal signature drinks to hang for cocktail hour.
Sharing more photos and names of all the vendors we used on a dedicated Rehearsal Dinner blog post soon, but we could not get over the dinner set up with one long single table under the mango trees and string lights!! It was SO dreamy and felt like a movie. They served the best food– Bridge and I chose everything ahead of time and we all ate family style, which matched the cozy vibe of the night.
One thing I don't regret for a second is bringing our incredible photographer, Marci (@marcellalaine) down from Seattle with us to photograph both our rehearsal dinner & our wedding. The photos are PRICELESS. She does destination weddings all the time FYI!!
SUNDAY WEDDING DAY
Dedicating a full blog post to this day as well with all the deets, but I'll share a few photos here 🙂 It was the best day of my life, hands down. I would do an intimate 40-person destination wedding 10x over! The fact that we were able to see where we got engaged at El Arco from our alter was beyond.
The weather started to get hazy in the afternoon, so of course I got worried, but the photos ended up turning out amazing and the clouds burned off just in time for cocktail hour between the ceremony & reception, so we got some gorgeous golden light photos. I will share our videographer's wedding video of our day as soon as they send it to me. In the meantime, I'm DYING to see it.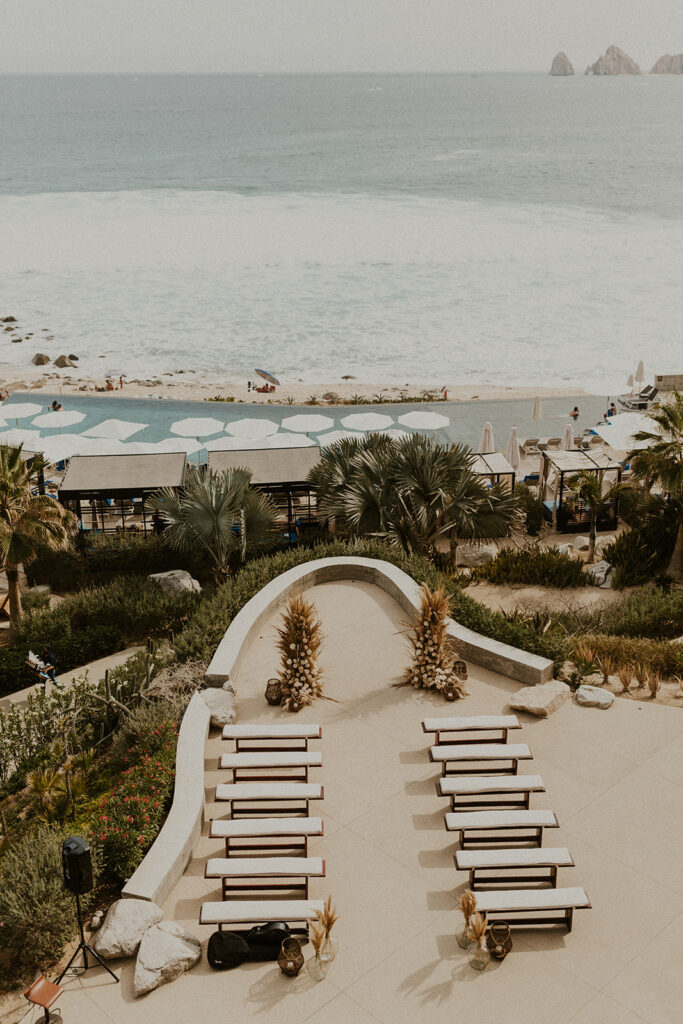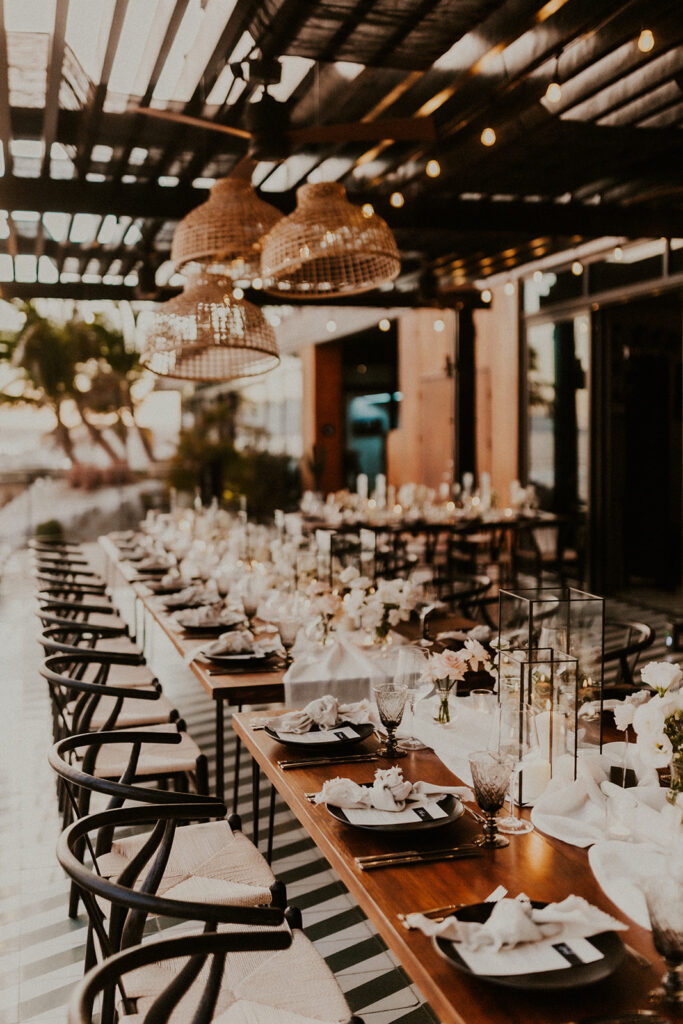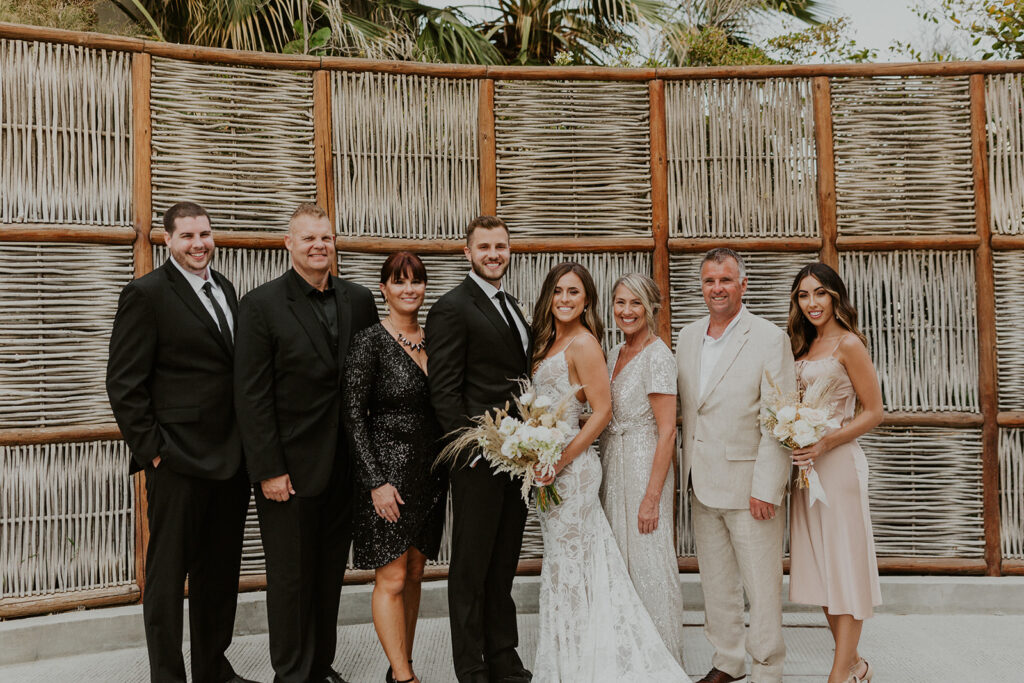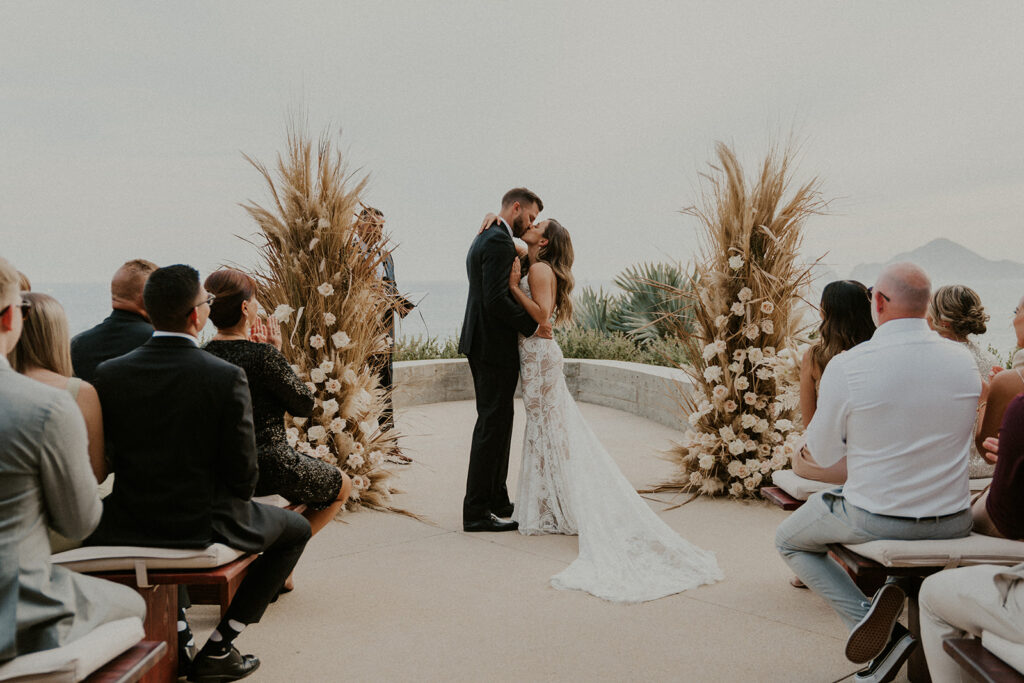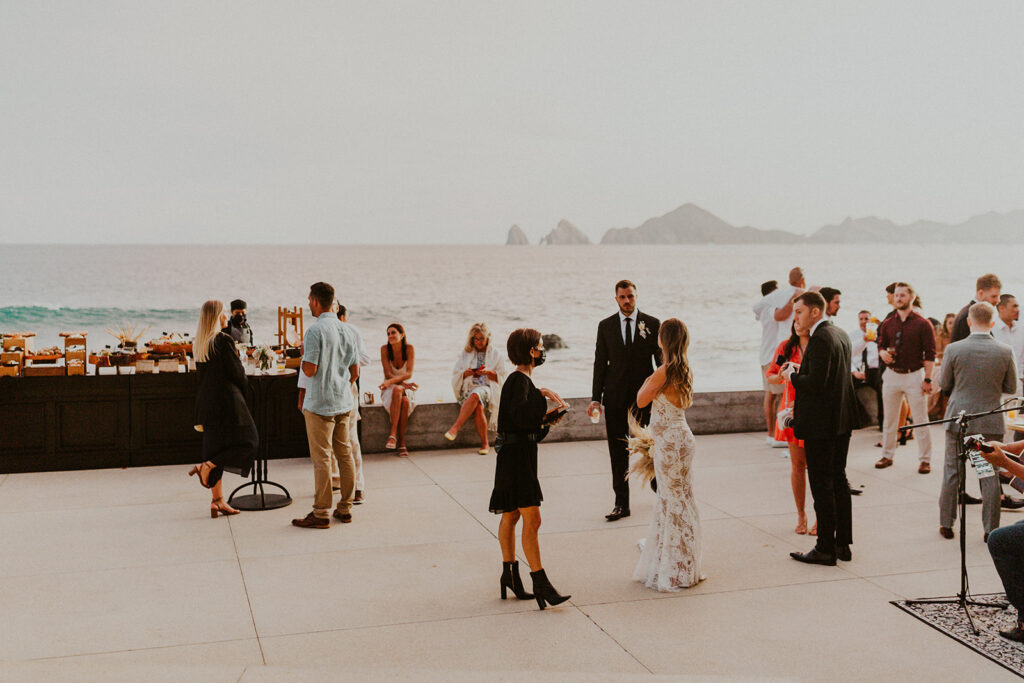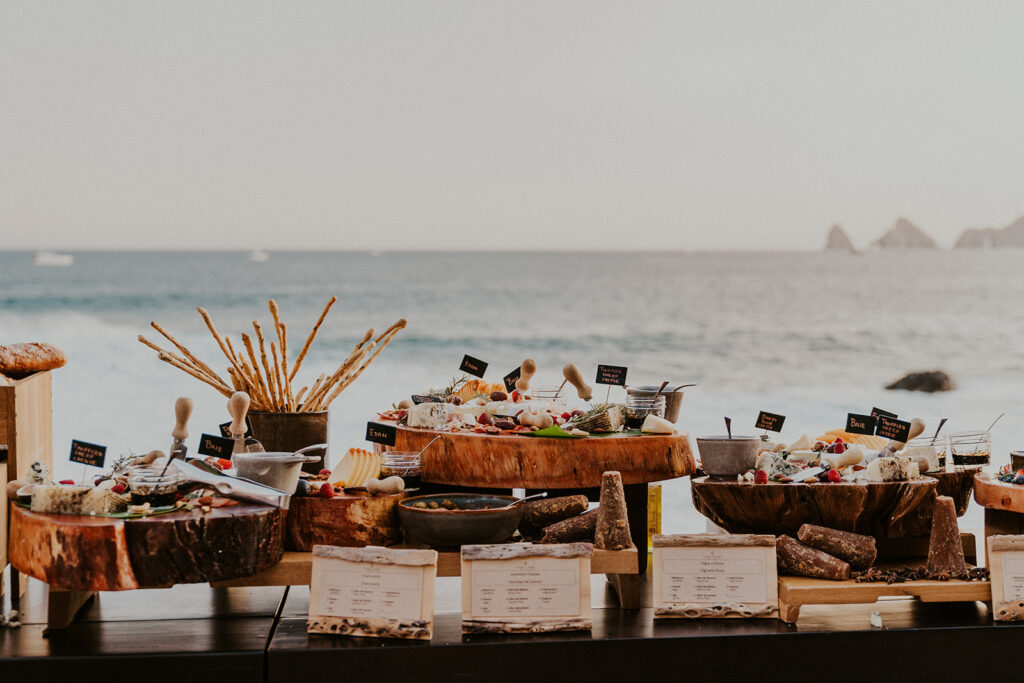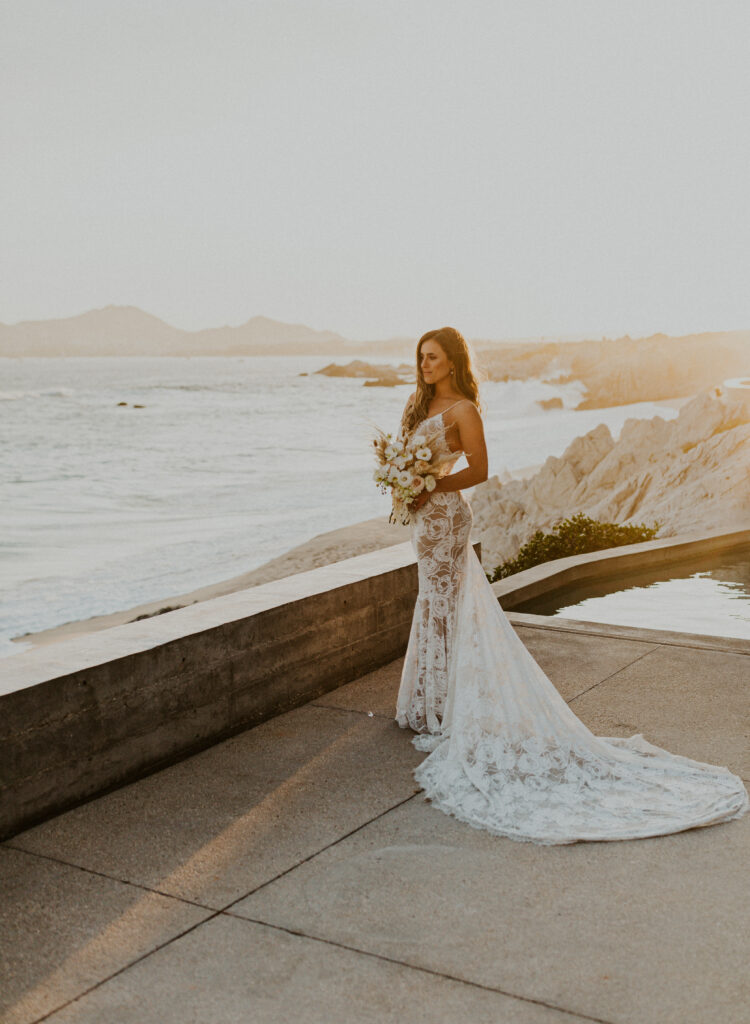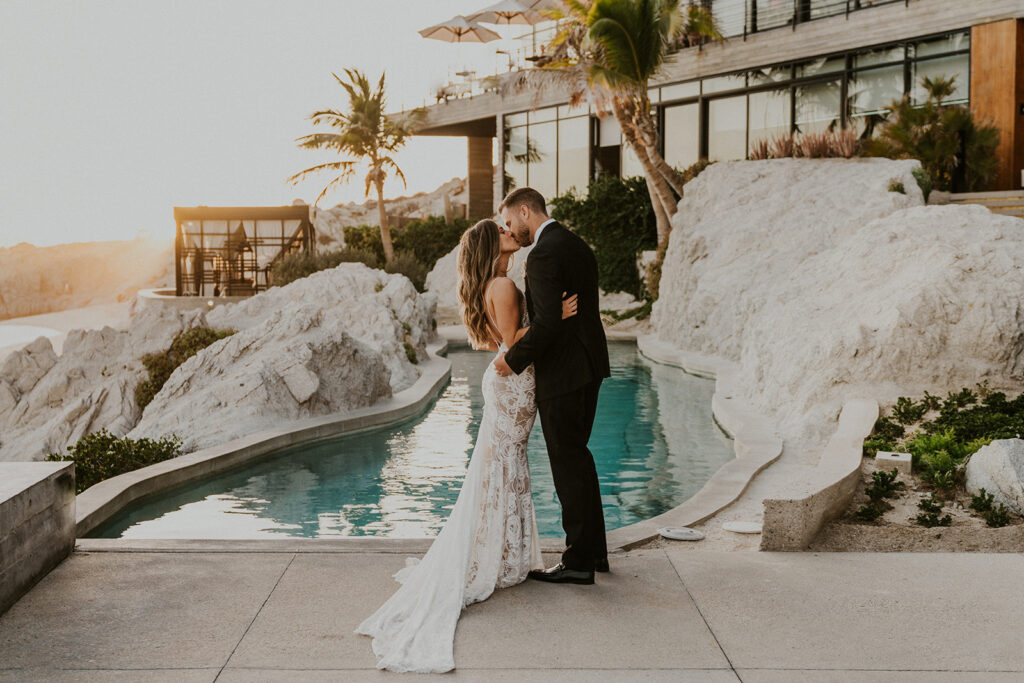 I truly enjoyed sharing our entire weekend with you guys. You've been with us now for years and I wanted you to be part of our special day! Hope you love these photos– I have so many more to share! Stay tuned 🙂
xx Rachael