I've been dying to go to Chicago for several years now and we FINALLY made it happen this April 2019 when I hosted two events. It was so much fun and can't wait to share more photos from our trip below 🙂
One thing I love about traveling to new cities for work is extending the trip a few additional days to explore on my own, or with Bridger if he's able to travel with me (bonus). One thing we for sure experienced in Chi town was all 4 seasons… in 5 days. Torrential downpour the first night, sun & hot weather the next two days, followed by a thunder & lightning storm, and extreme wind on the last day. Typical of the midwest I've heard, but nonetheless so grateful for another trip in the books!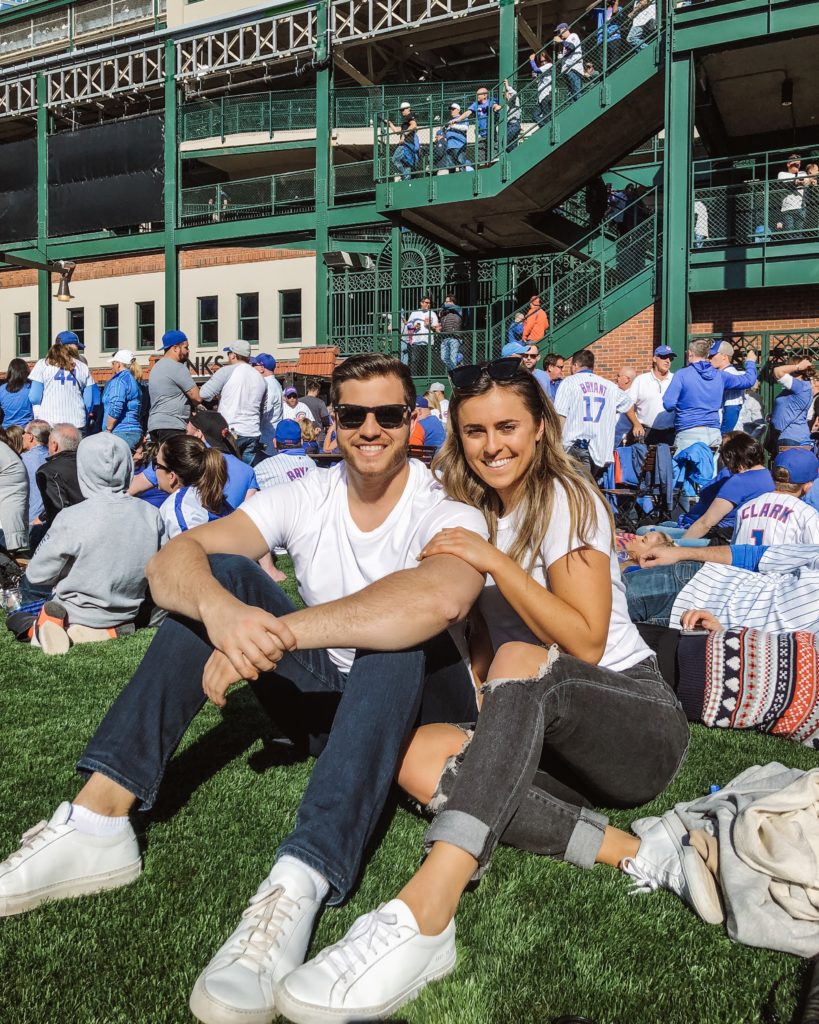 Our first full day in the city we hit Wrigley field for opening day — and had THE best time. Obviously, we both got a classic Chicago dog, sat behind home plate, and after the 6th inning we made our way just outside the stadium to hang in 'Wrigleyville,' an open turf area with food trucks and a massive big screen playing the game. Honestly, this was my favorite part. Being able to lay down on the turf and catch some rays felt amazing, considering I haven't felt heat from the sun in MONTHS, no thanks to Seattle.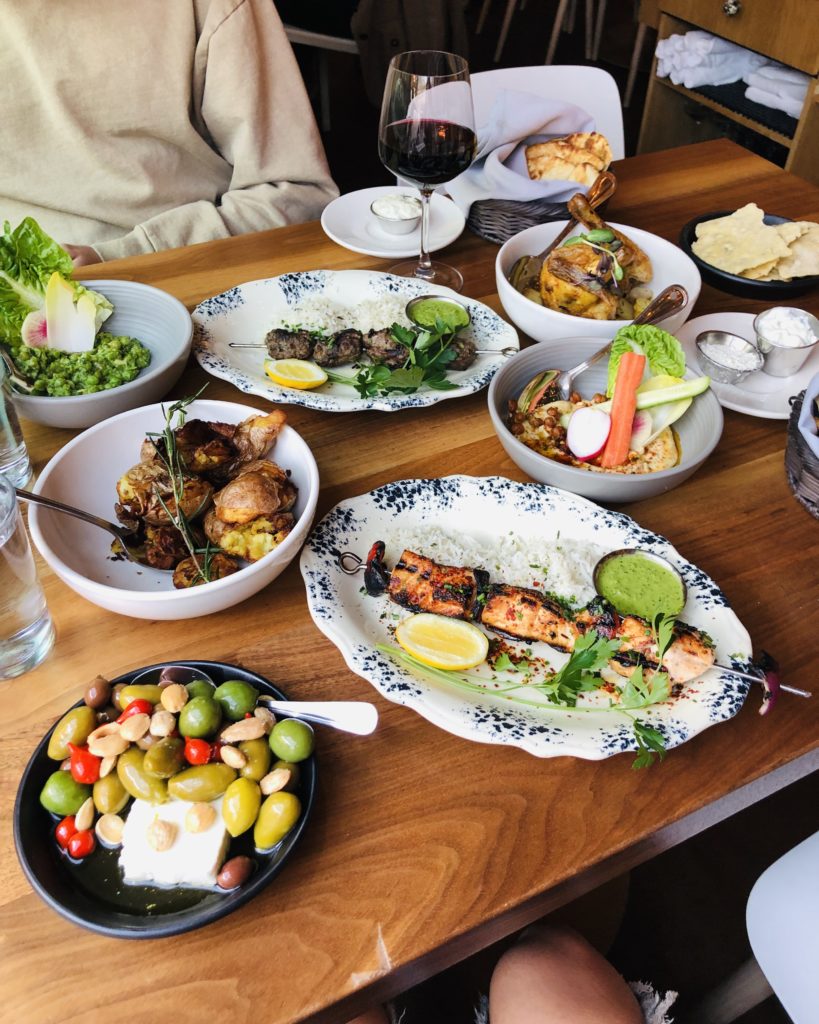 Of course, we ate all the food along the way. Ema happened to be our favorite of the trip. Super fresh and flavorful Mediterranean food– kebabs, creamy hummus, warm seasoned pita bread, olives and feta, you know, the classics. More of my favorites in my Chicago Guide.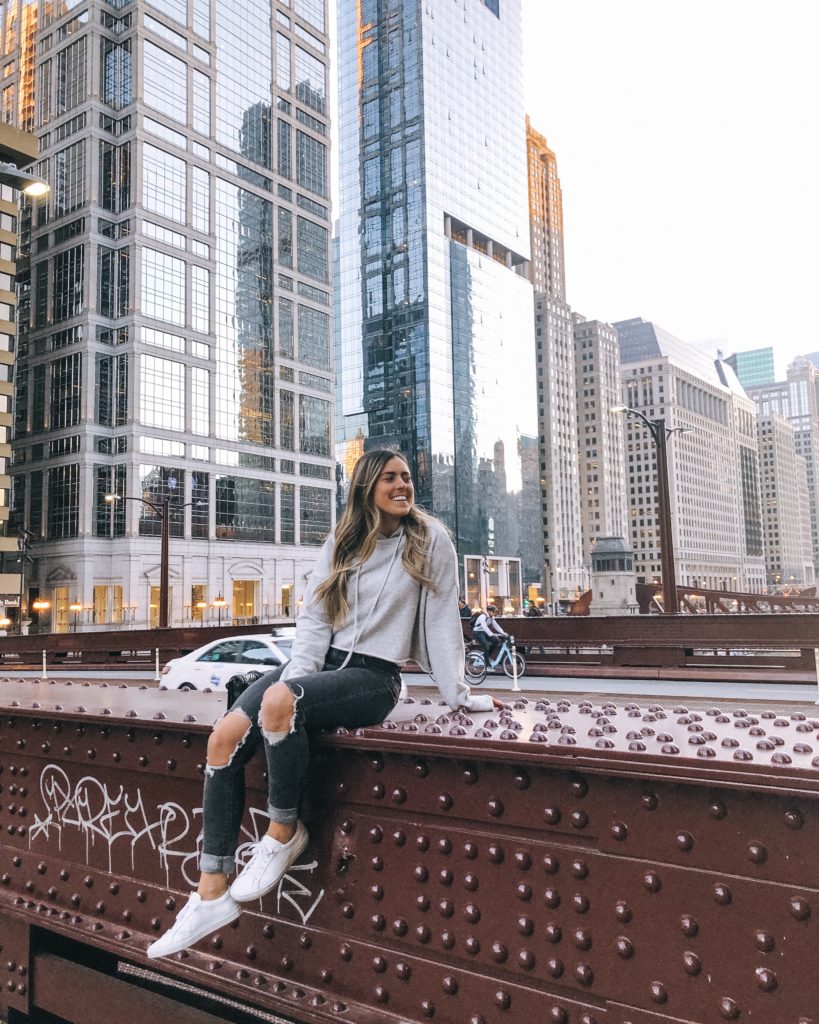 One thing we noticed right away about Chicago was how flat it is. Compared to Seattle with hills on most of the cross streets, it was a breeze walking through downtown. The city is gorgeous! The river was amazing & I can only hope to be there for St. Patrick's Day one year when they dye the whole thing green. Lake Michigan was also so crazy to me because it really felt like the Ocean with a sandy beach in front of it.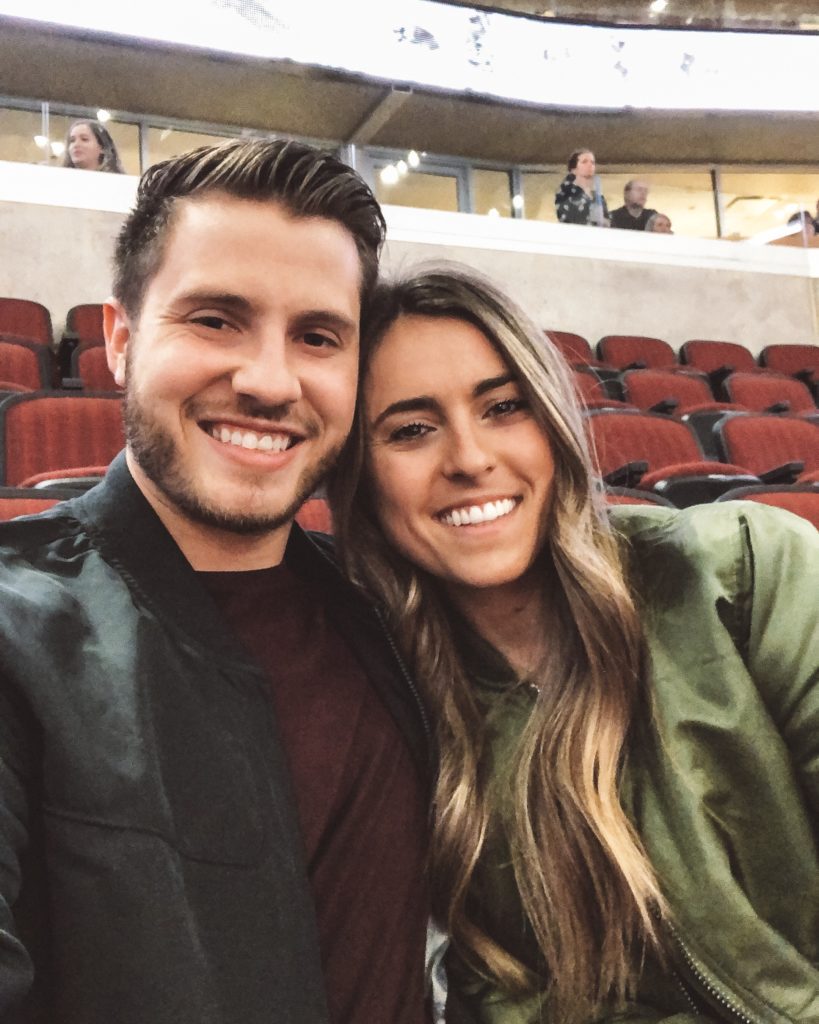 Bridger and I plan many of our trips around sports games. We love being able to see the different arenas/stadiums and get the vibe of the city through the fans that way. We both grew up playing sports so it's fun to have that in common and keep adding to our list of games we've seen 🙂 Of course, we had to go to the Bulls game at the United Arena. They played the Knicks (who we rooted for!!) and the Knicks ended up winning in their second to last game of the season.
As I mentioned before, the real reason for this trip was so I could meet so many of you in person, chat about fitness and how nutrition plays such a huge role, and to be able to host my very first GOOD SWEAT group workout!!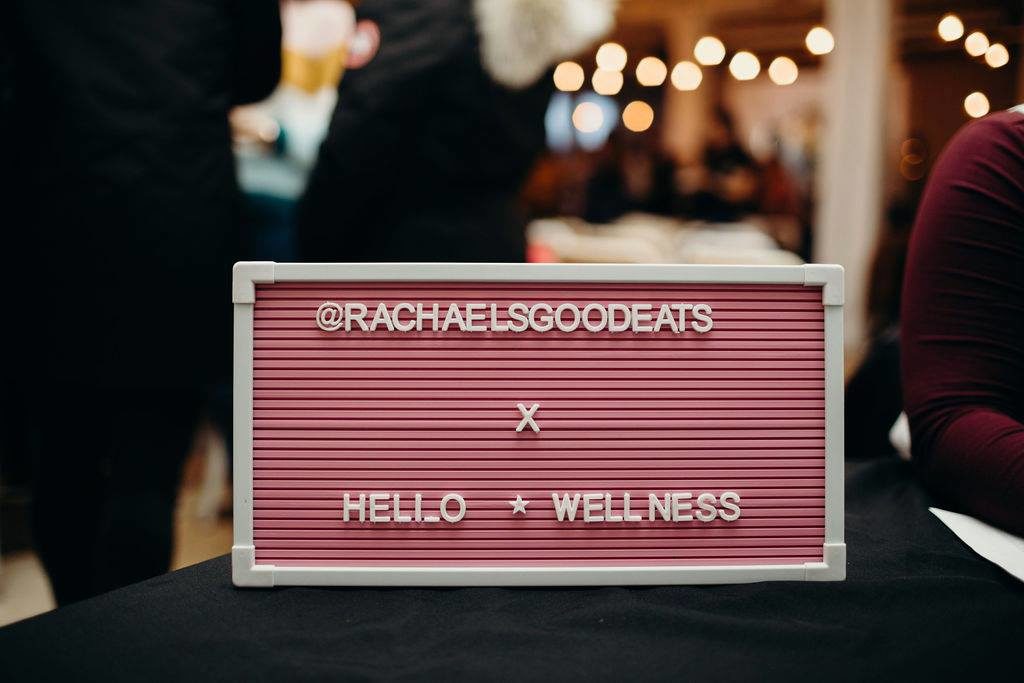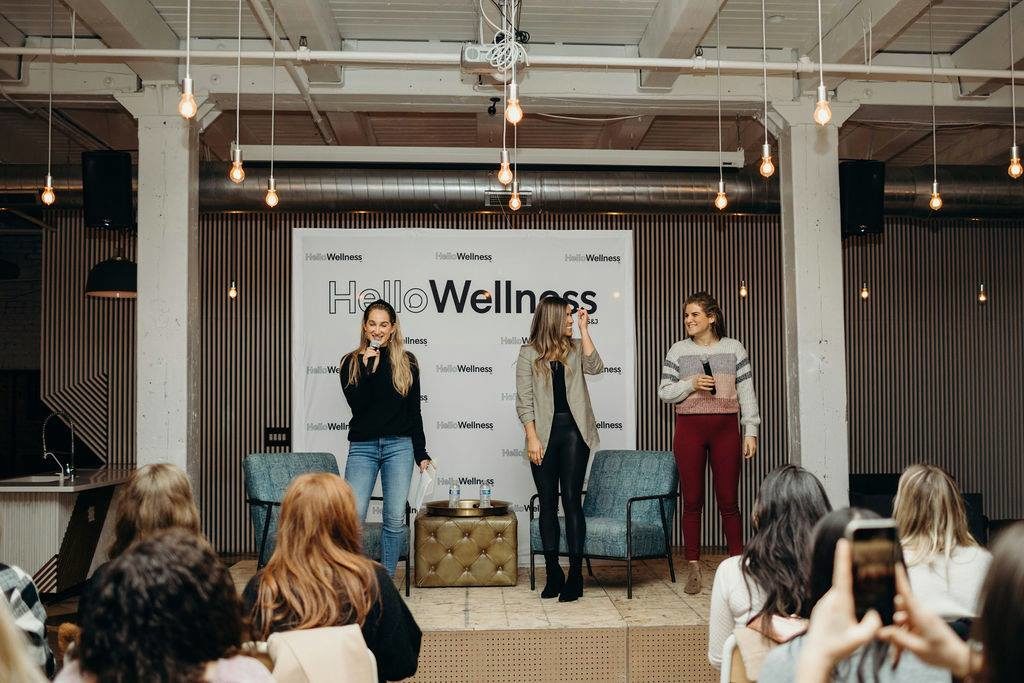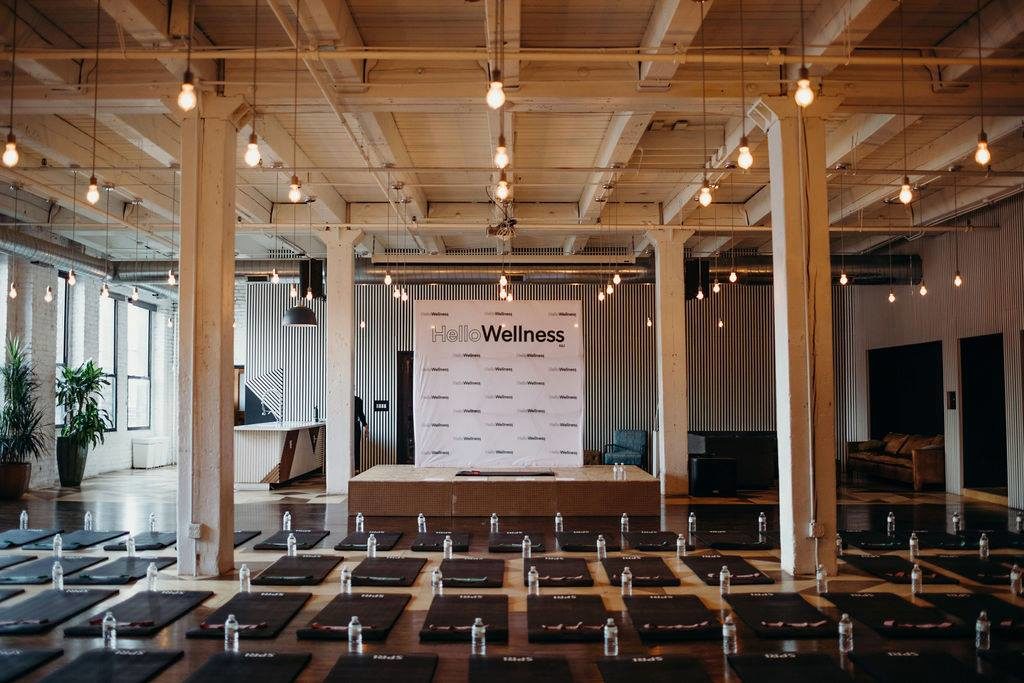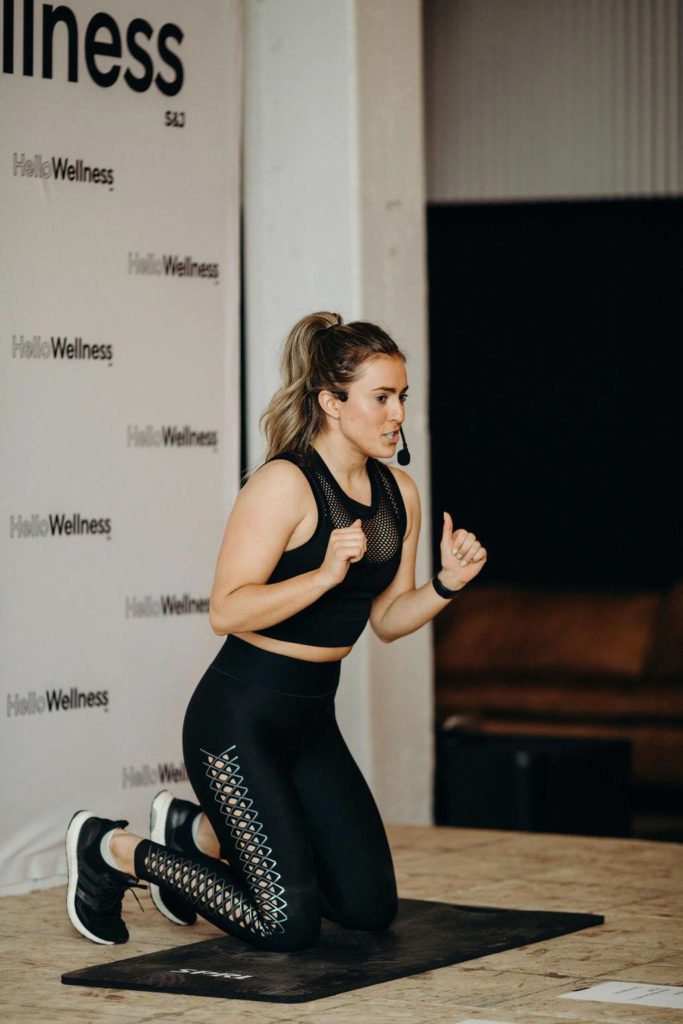 It was such a highlight training that big of a group with exercises from my workout program I released earlier this year. So rewarding and so much fun finally training with dozens of you I know from Instagram 🙂 Huge thanks to Hello Wellness for playing such a huge part in making this happen & organizing both events. This is actually our 4th time working together and they do such a great job making the vision come true / providing amazing swag bags for all the guests. Love them! xx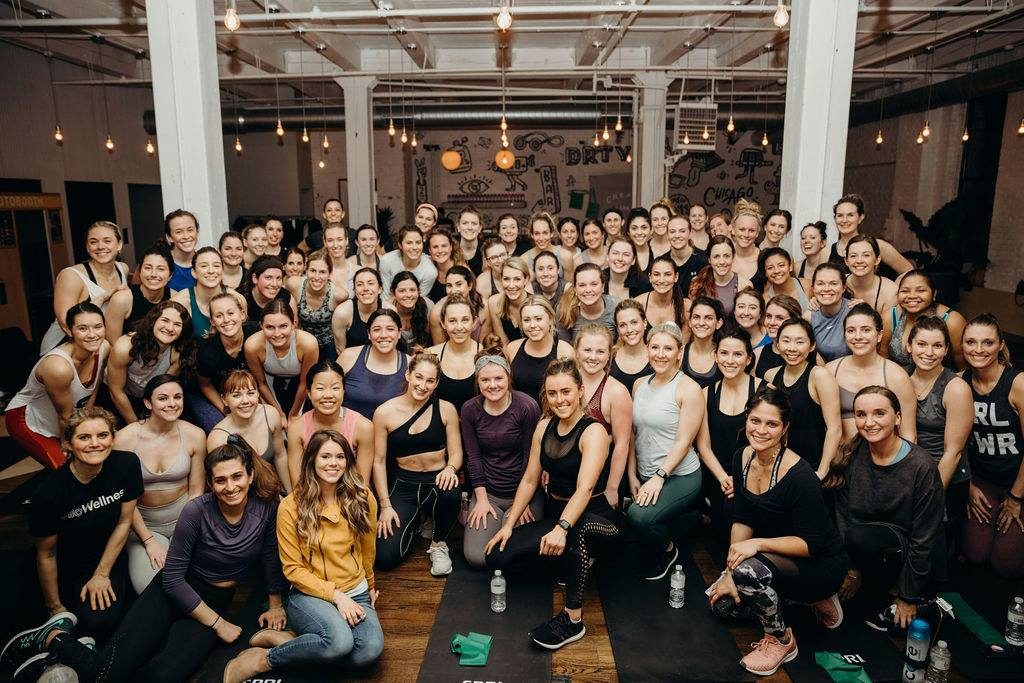 Both events were unforgettable and I could not believe the turnout!! So many amazing girls (plus a few boyfriends dragged along) that made my trip so worthwhile. Doing these events IRL makes my job 1000x more fulfilling 🙂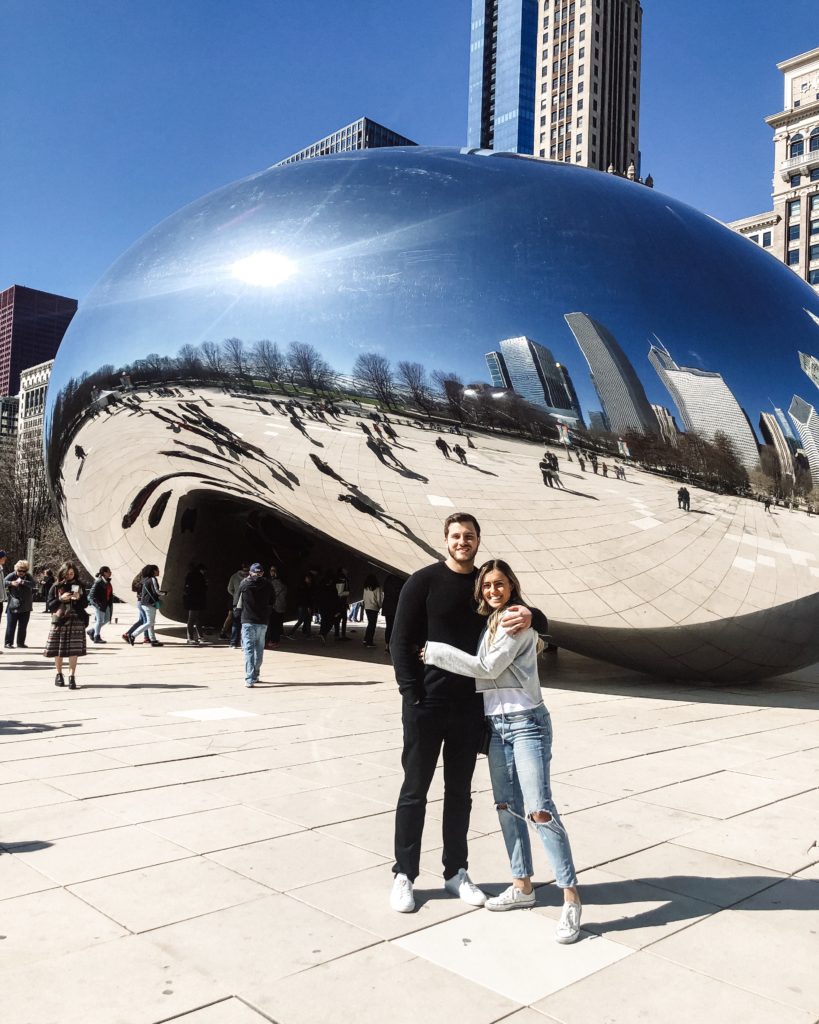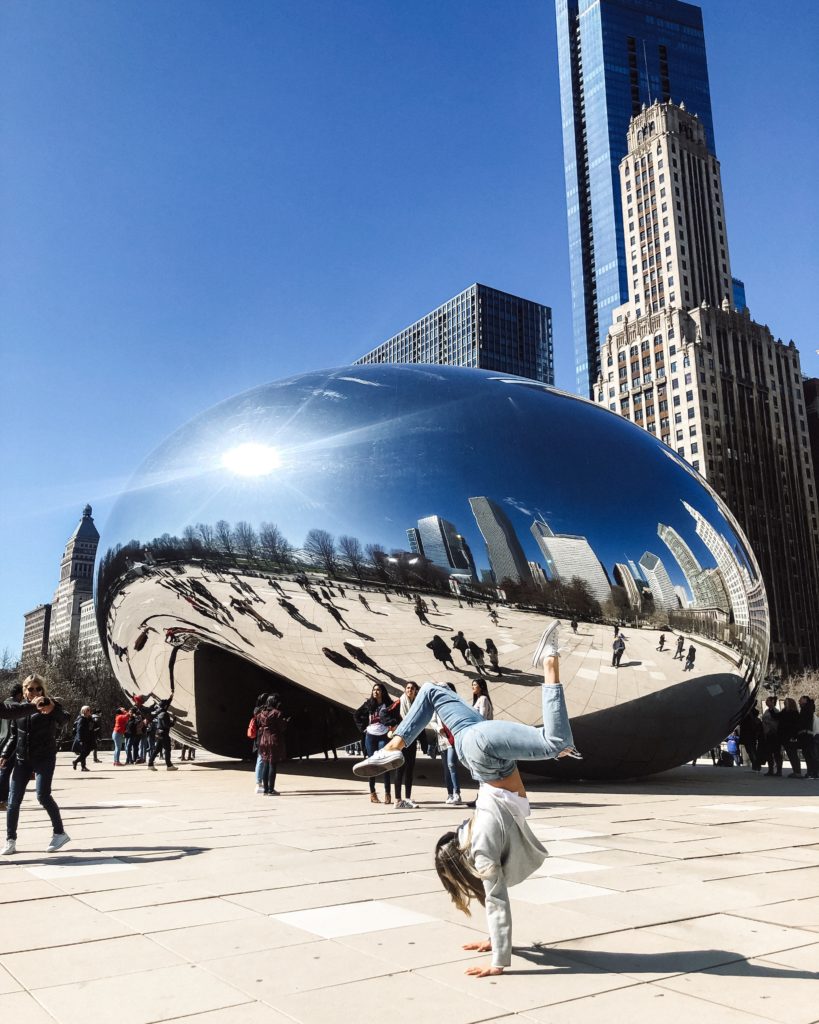 We saved the Chicago Bean for our last day before heading home to Seattle. It was the perfect day / week and I can't wait to go back!!!
For more info on the most recommended spots in Chicago / hotel stay / activities / etc., check out my CHICAGO GUIDE 🙂
xxRachael