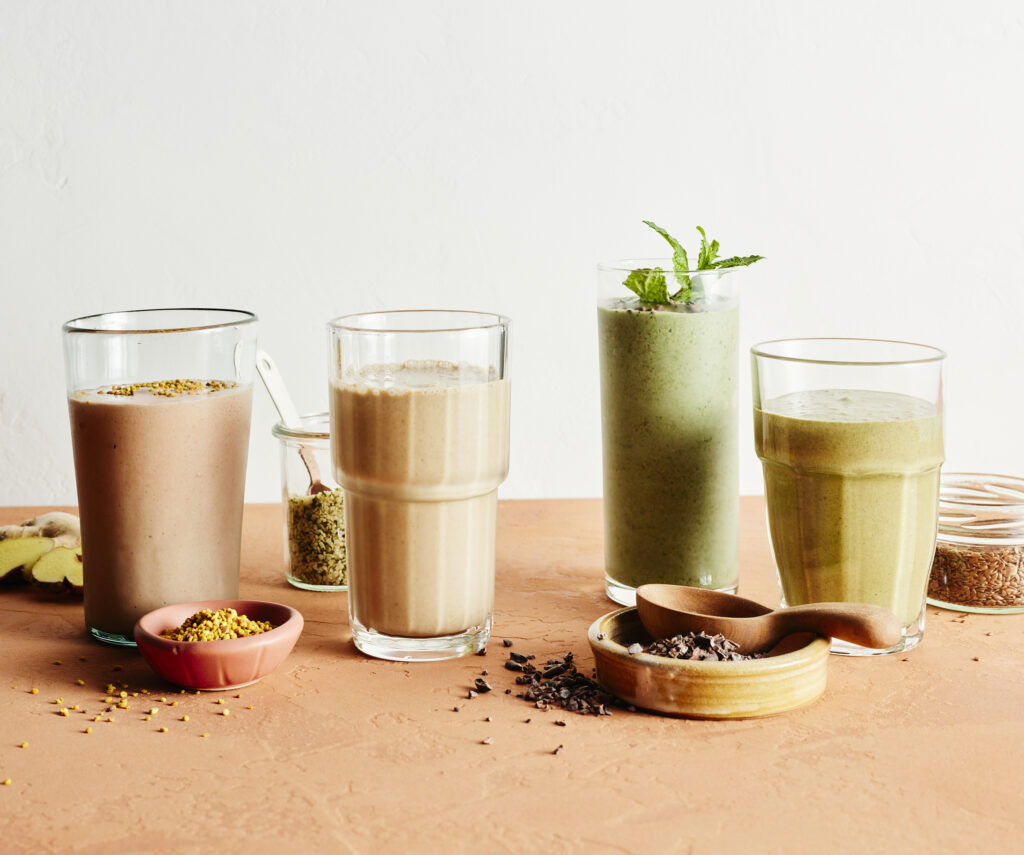 I am a self-proclaimed smoothie queen and every day I challenge myself to live up to that title. I make smoothies year round, 95% of the time I have it for breakfast and because of my obsession, I've gotten pretty good at the cold, thick, nutrient-dense formula. Try these tips for a thicker, milkshake style smoothie and then try one of the smoothies linked below – your life will be forever changed!
Frozen ingredients are key. Of course we'll be using ice, but freezing the fruit and greens that go into the smoothie make a major difference.
Use less liquid. A high-speed blender will make a big difference here! Try using less liquid then you think you need to start with, only adding as much as you need to continue blending the smoothie.
Blend the liquid and powders first. The less blending you have to do, the thicker your smoothie will be. Break up any clumps (protein powder, ground flaxseed, cinnamon, etc) by blending all the powder ingredients with the liquid. Then add the ice and other frozen ingredients and blend until smooth!
RGE SUPERFOOD SMOOTHIES